Announcements
---
ONLINE GIVING

We have an exciting program to announce! Pushpay is available to allow you to now make online donations to the Holden United Methodist Church. As we work to bring you this new technology, we will soon have an app available to download on your phone and will eventually include live streaming of our worship services. We thank you in advance for your patience as we move forward in our efforts to make accessing our church easier for even more people!
Visit: Pushpay.com/pay/holdenumc
Our Response to God's Generosity
God, you are the Giver of All Good Gifts and Graces. Grow in us the wisdom to know that all we have to give is in our hands only because You have given to us. May the gifts we have been given and the gifts we share reflect the depth of our gratitude for your many blessings. We pray this in the holy name of Jesus, our Lord and Savior. Amen
Here are a couple of options in which you may give:
By texting holdenumc give to 833-748-4001, following the instructions that follow
By mailing to Holden UMC; 605 E 10th St, Holden MO 64040
We are grateful for your faithfulness and generosity.
---
In case of inclement weather, all church activities and the church office will be closed IF the Holden RIII school district is closed.
---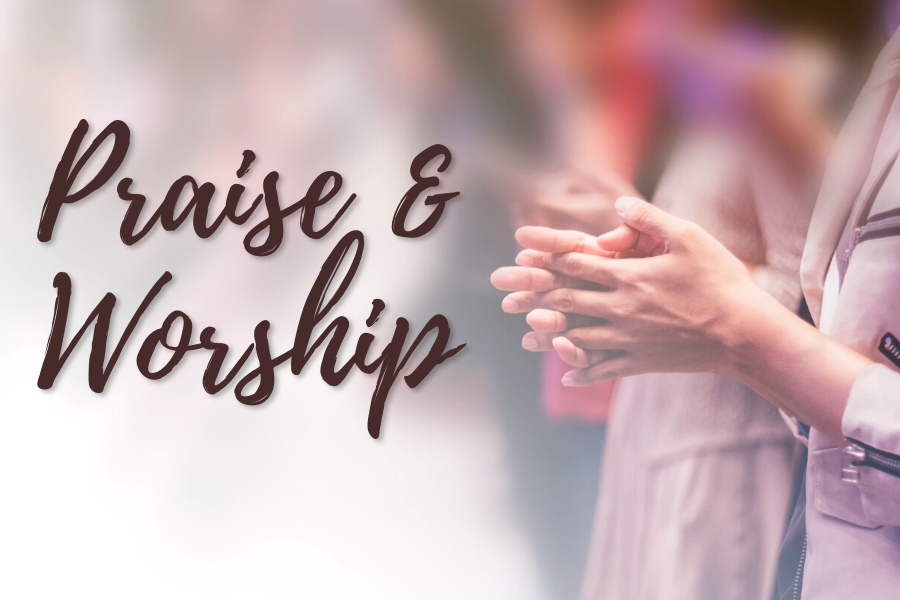 WORSHIP & SUNDAY SCHOOL
Join Us on Sunday Mornings!
Donuts, Juice, and Coffee in Fellowship Hall - 8:30 am
Morning Worship at 9:00 am
Sunday School 10:15 am



Live stream services

are available on our Facebook page, on Sundays at 9:00 am.


Recorded services

are on our Messages page.

A Nursery is available for babies and preschool children.



Reminder:

In case of inclement weather, all church activities and the church office will be closed IF the Holden RIII school district is closed.

If you have an e-mail address and did not receive this month's newsletter, please notify the office.
---
SUNDAY FOCUS SCRIPTURE - Isaiah 64:1-9
Read, pray over each of these scriptures, and hear the message God is speaking to you:
Psalm 80:1-7, 17-19, Micah 1:1-7, Romans 9:20-24, Mark 13: 24-27
---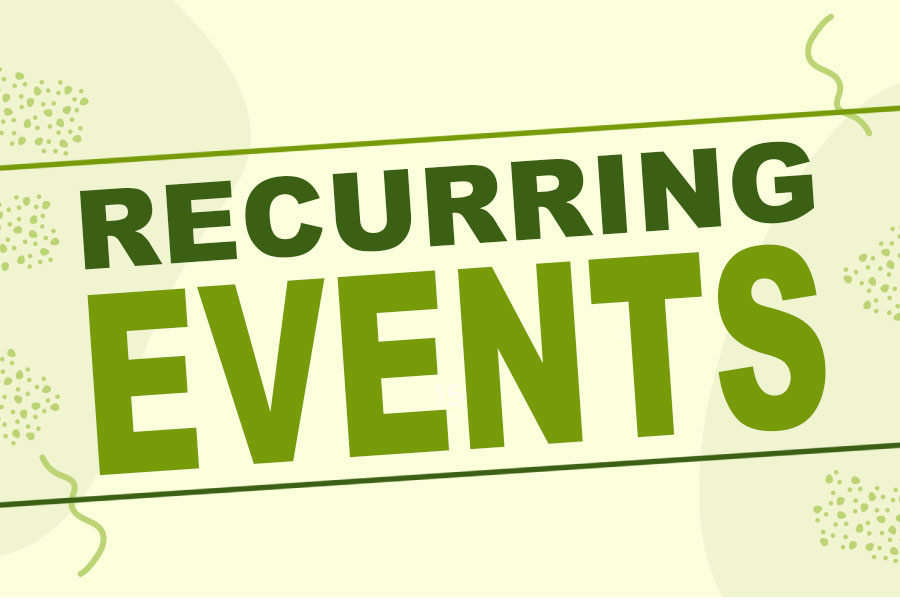 RECURRING EVENTS
The Methodist Women
The Methodist Women meet every month on the 3rd Wednesday at 1:00.
All Stars and Elevate
We meet each Wednesday from 6-7 p.m. Supper snacks will be served beginning at 5:30.
Baby Grace
Baby Grace is held on the 3rd Tuesday of each month.
Cooking Club
The Cooking Club meets every Tuesday evening at 6:30 pm


Community Cares
6:30 pm, Meets Every Monday
- ON HOLD UNTIL FURTHER NOTICE
Grace Gang
Meets on Sundays at 6:00 pm
---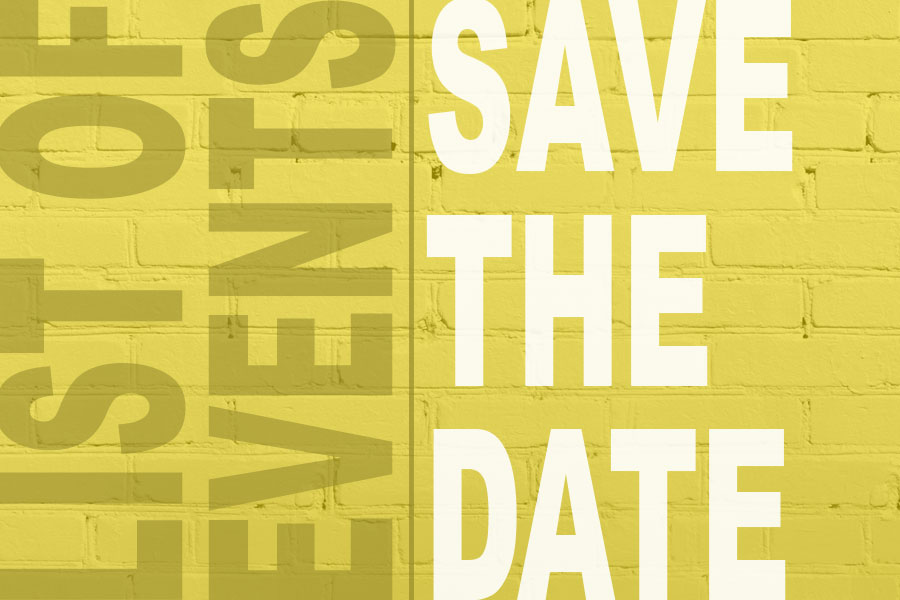 EVENTS & HAPPENINGS
Saturday, December 16
Next Generation Ministries: Parents Day Out
(See details below)
Sunday, December 17
All Church Christmas Dinner at 4:00 pm
Christmas Program at 5:30 pm.
If you have a vocal or instrumental song, a skit, or a poem that you would like to share, please see Beth Stout for a spot on the program.
Tuesday, December 19
Baby Grace would love to have volunteers come and help. Our event is from 3 to 6 pm at the Baptist Church.
Wednesday, December 20
United Methodist Women Meeting.
The Methodist Women will begin meeting every month on the 3rd Wednesday at 1:00.
Stay connected with us for the latest updates on upcoming events and meetings. We encourage you to check back periodically for announcements and new additions to our event calendar. Your active interest is greatly appreciated, and we look forward to sharing exciting news and gatherings with you.
---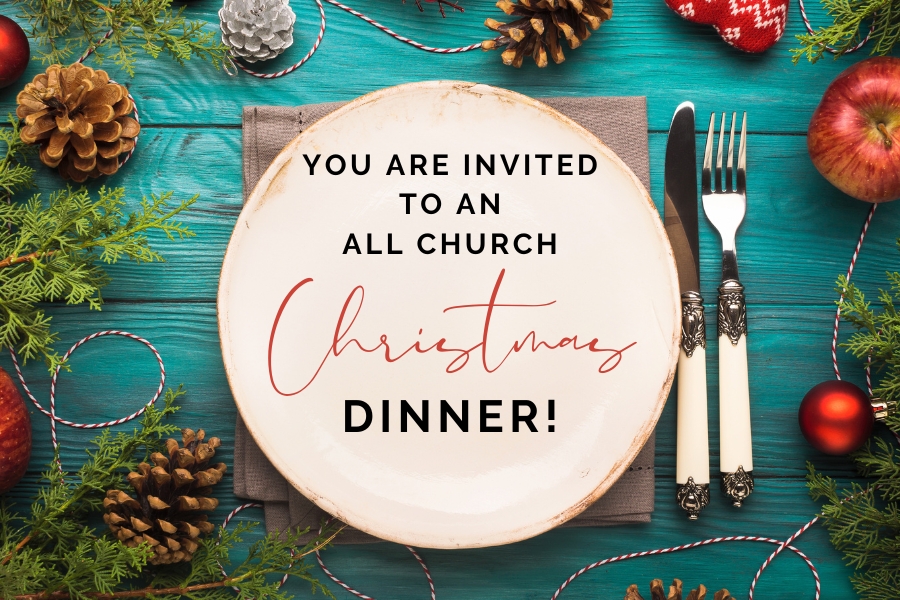 ALL CHURCH CHRISTMAS DINNER
Sunday, December 17 at 4:00 pm
Holden United Methodist Church is eagerly preparing for a joyous celebration on Sunday, December 17. Starting at 4:00 pm, the entire congregation is invited to gather for an All Church Christmas Dinner, a time for fellowship and shared moments of warmth and camaraderie.
Following this delightful feast, at 5:30 pm, the Christmas Program will unfold, promising an evening brimming with festive cheer. This program isn't just a spectator event-it's an opportunity for participation! Whether through a vocal or instrumental performance, a captivating skit, or a heartfelt poem, the floor is open for congregants to showcase their talents and share their holiday spirit.
If you're eager to contribute, Beth Stout is the person to approach for a spot on the program. Expect an evening of merriment and community as Holden United Methodist Church comes together to celebrate the joy of the season.
---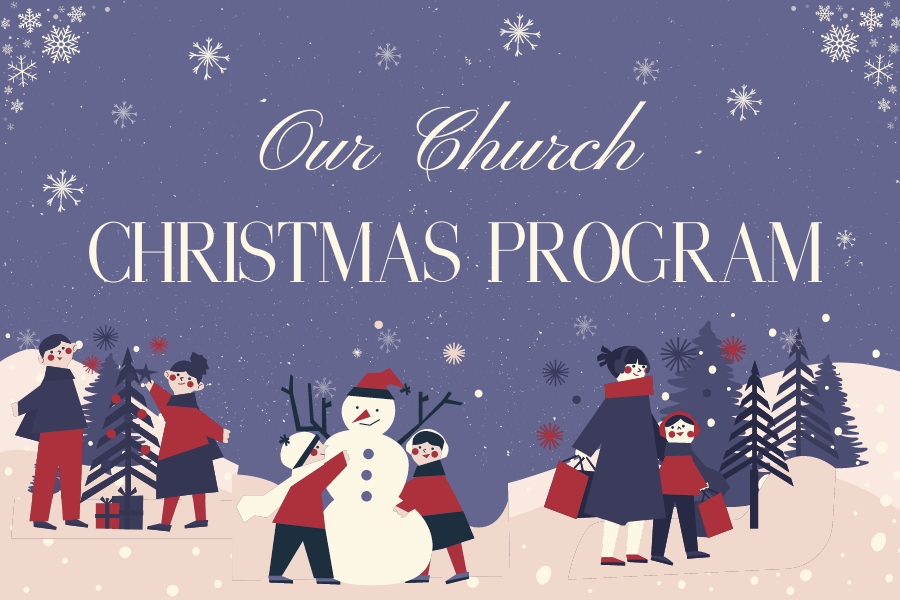 CHRISTMAS PROGRAM
Sunday, December 17 at 5:30 pm
Get ready to immerse yourself in the enchantment of the holiday season at Holden United Methodist Church's highly anticipated Christmas Program on Sunday, December 17, at 5:30 pm.
Join us for an evening steeped in the spirit of Christmas as our congregation comes together to celebrate through music, readings, and heartwarming performances. This joyous event promises to captivate and inspire, showcasing the talents and dedication of our community as we share the timeless messages of hope, love, and goodwill. From soul-stirring melodies to poignant reflections, the program will resonate with the warmth and wonder of the season.
Bring your loved ones and be part of this beautiful celebration, as together, we embrace the true essence of Christmas in fellowship and unity.
---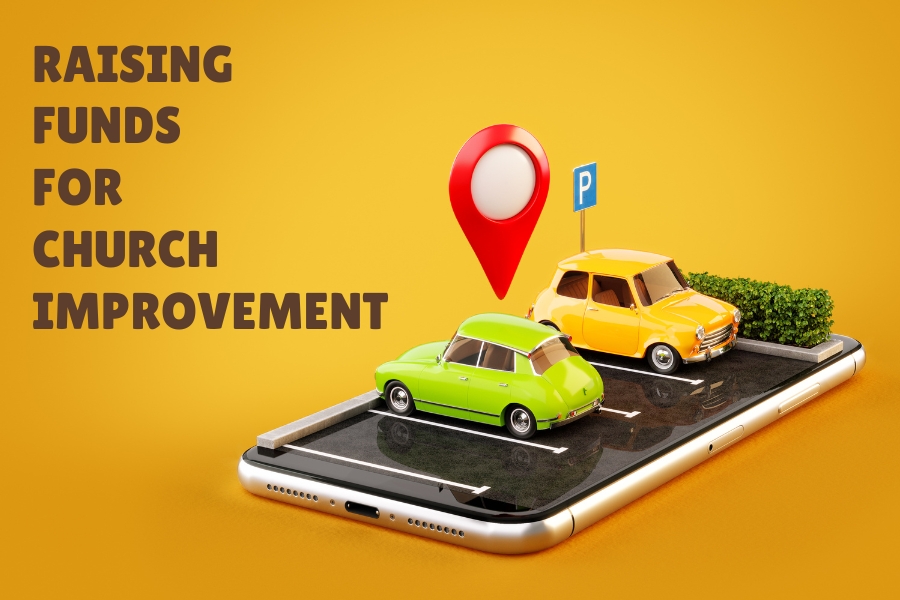 CHURCH FUNDRAISER
Join us on a momentous journey as we come together for a noble cause at our upcoming church fundraiser. We are dedicated to enhancing the accessibility and convenience of our beloved church by initiating a transformative project to pave our parking lot with durable, smooth concrete. Our mission begins with the addition of specially designated handicap parking spots, ensuring seamless access for every member of our cherished community.
But our vision extends far beyond the parking lot. With your invaluable support, we aspire to introduce cutting-edge automatic doors, elevate the church lighting for an immersive and enlightening experience, and expand the concrete pathways to foster a more welcoming environment for all our members and visitors. Additionally, we seek to revitalize the aesthetics of our sacred space by exploring the possibility of installing contemporary countertops, creating a modern and refreshed ambiance that resonates with the values of our vibrant congregation.
Join us as we embark on this inspiring journey towards a more accessible, inviting, and spiritually uplifting community hub, fostering an inclusive haven that embraces the essence of our faith.
---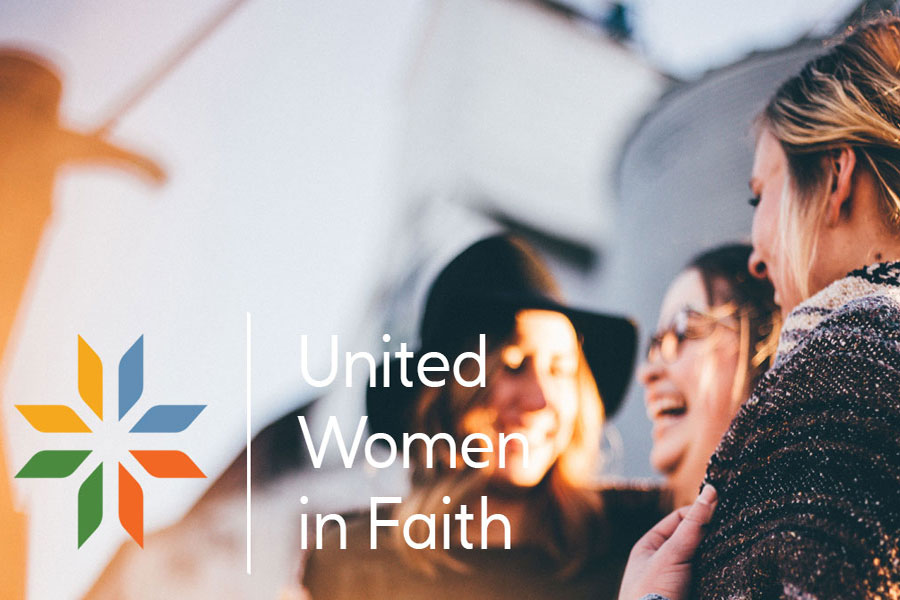 UNITED WOMEN IN FAITH

The Methodist women meet every month on the 3rd Wednesday at 1:00.
Won't you join us?

The United Women In Faith of Holden United Methodist Church epitomizes a dynamic assembly of women united by their unwavering devotion to faith. Within the embrace of Holden United Methodist Church, these women form a resilient community that embodies the teachings of Jesus Christ. Through shared spiritual growth, compassionate support, and collective action, the United Women In Faith forge connections that nurture both their individual journeys and the betterment of their local and global communities. Rooted in the spirit of unity and empowerment, this group exemplifies the heart and soul of Holden United Methodist Church's commitment to fostering faith, camaraderie, and positive change.
---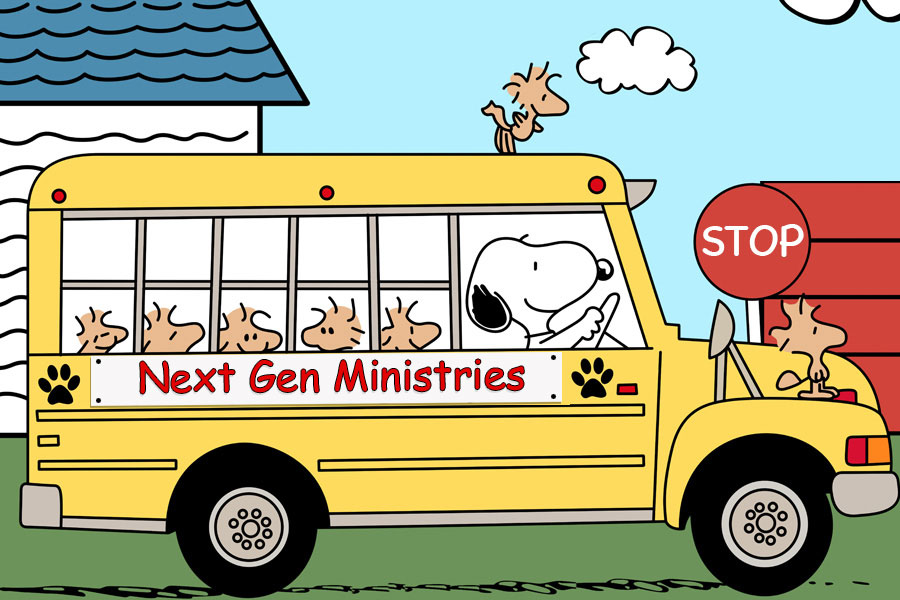 NEXT GEN MINISTRIES
Holiday Activities
Saturday, December 16th:
Parents Day Out: Our church will have activities for kids Pre-K (potty trained) - 6th grade so that parents can do some Christmas shopping. It will be from 9:00 am - 5:00 pm. I need older youth to volunteer for this day so the adults can do their Christmas shopping. I will also be glad to accept adult help. I need to have committed volunteers by December 1st so I can advertise and plan this activity. This is a great community outreach activity. We will also use this day to do final preparations for the Christmas Program.
Sunday, December 17th:
Church Christmas Dinner and Program
Dinner at 4 pm with the Program to follow. Please contact Beth Stout with any questions or suggestions: 816-699-1332.
---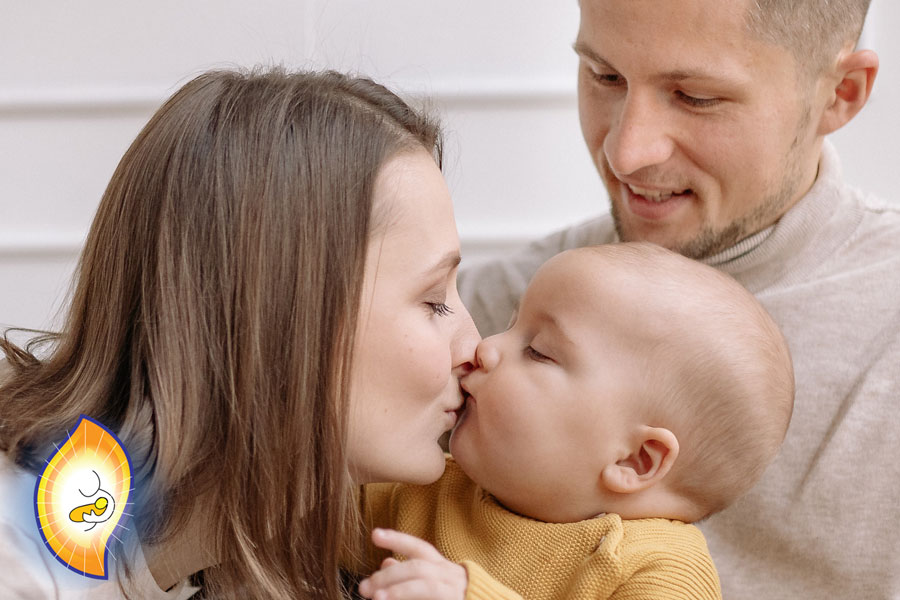 BABY GRACE
Baby Grace is held on the 3rd Tuesday of each month.
We are consistently helping 22 adults and 36 children. These families are extremely appreciative of your donations to help. We have been receiving donations of clothing as well, so the families can shop for needed items each month.
For December, I am asking for volunteers to provide 2 dozen small water bottles and 3 dozen cookies. I have a sign-up page in the foyer.
We would love to have volunteers come and help on December 19th. Our event is from 3 to 6 pm at the Baptist Church. Serving others to share the love of God is truly our calling as a Methodist member.
If you have any questions, please contact Vickie Elkins: at 816-616-4874 or
velkins@holdenschools.org
---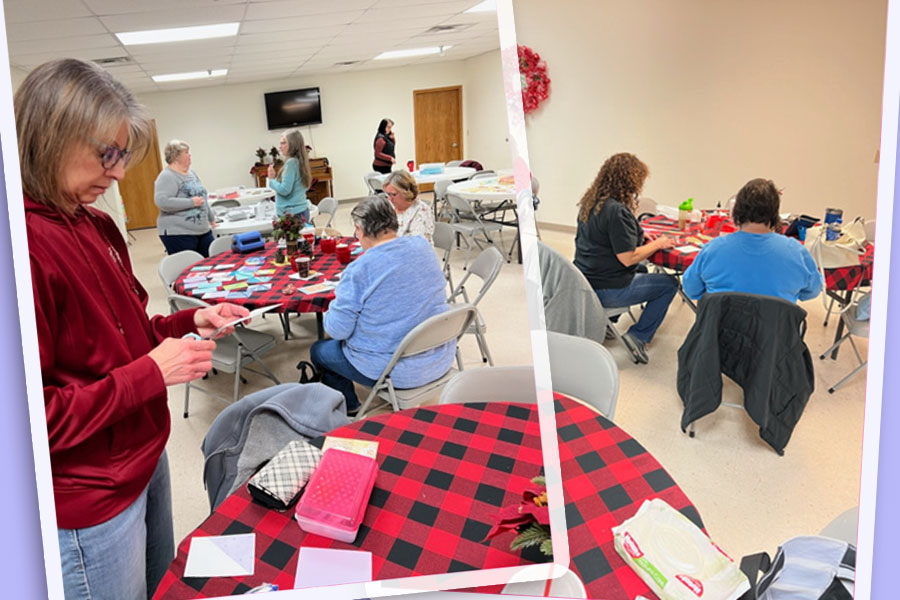 CARD MAKING CLASS

Discover the joy of creativity at our monthly Card making class! Join us on the first Thursday of each month at 5:30 pm for an interactive and inspiring session. Unleash your artistic potential as you learn various techniques and create beautiful handmade cards. To participate, simply bring along two essential supplies: glue and scissors. The cost for this enriching experience is just $12.00, offering incredible value for a delightful evening of crafting.

For any inquiries or clarifications, don't hesitate to reach out to our knowledgeable instructor, Julie Getz. Get ready to unleash your inner artist and join us for an unforgettable card making journey!
---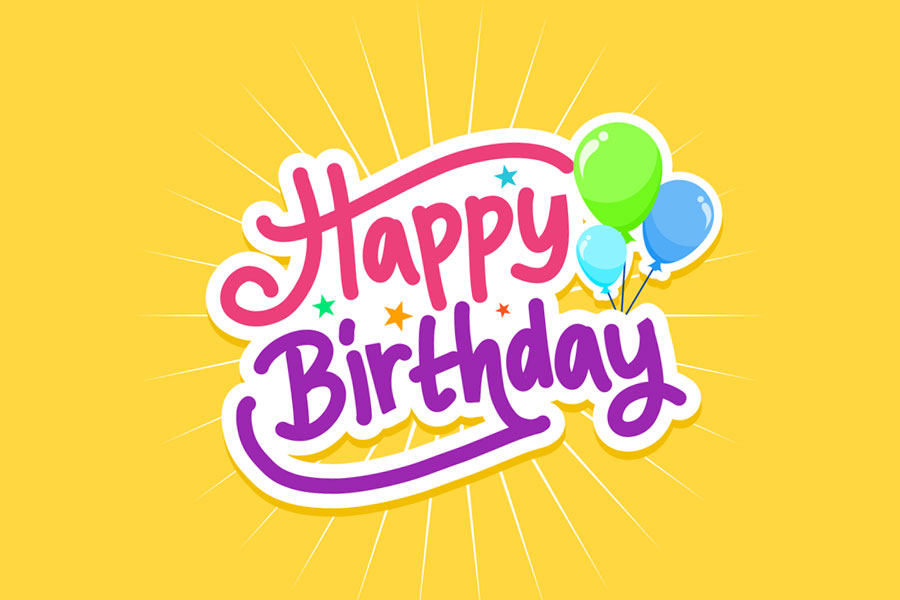 BIRTHDAYS THIS MONTH
12-1, Linda Fitzgerel, Rick Edwards
12-2, Zayman Hutchings
12-4, Donnie Davidson
12-6, Cindy Keller
12-11, Macie Remington
12-13, Jasmyn Ulberg
12-17, Teresa McCulloch
12-18, Clayton Bryant, Garland Christian
12-20, Bradley Hull
12-24, Phil Roberts
12-27, Gloria Trosper
12-30, Jenny Sollars
12-31, Georgia Jarman, Griffin Keller
---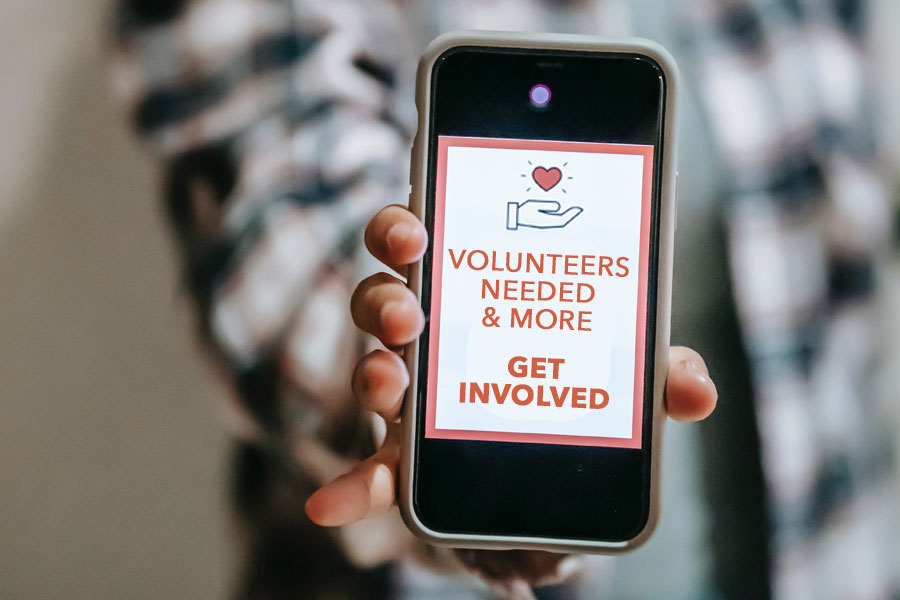 VOLUNTEERS, HELPERS & OUTREACH
Just 1 Mission

We are collecting for the month of December:
gloves and mittens.
Thank you for your contributions

Needed: Food pantry volunteers. 9-11 am Tuesday, Wednesday, and Thursday, and 5:00 pm - 7:00 pm Saturday.
Best Choice Labels
Collect your Best Choice labels. Place them in a container in the kitchen.
Baby Grace
We provide diapers and baby wipes for those in our community who need help.